Posted by:
Shambles
in
Dec18
,
Shambles
Podcast: Play in new window | Download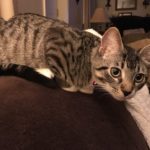 4:39:07 – Engineering Open House, Part 2: Theremin (field recording from 3/12/16)
Nothing Rhymes With Window (Blasting Trout Overbite, Attribution 3.0 U.S.)
Mirror Song (Burning House, Attribution SA 3.0)
1950s and 60s TV Commercials (from YouTube)
Captain Wink's Circular Potato Chains (Another Flask of Weird, Attribution ND 3.0)
Lum and Abner: Letter Should Be Ok (5/14/35)
==Shambles== Overnightscape Underground
Bob Lassiter: Hate Mail (1/6/88)
Final Idiotic Slow Dance (Microbit Project, Attribution NC ND 3.0)
1995 (Paper Tiger, Attribution NC ND 3.0)
Harpsichord Concerto no.1-2. "Ethereal." (Adhesion, Attribution)
John Henry (Mike O'Donnell, Attribution SA 3.0 U.S.)
The Sidewalks of New York (Vernon Dalhart, 1925)
==Shambles== Holiday party and a story of a bird flying through my open car window
Flames of Winter (Stefan Blixt, Attribution NC ND 4.0 International)
Fibber McGee & Molly: Fibber Snoops For Presents In Closet (12/19/44)
==Shambles== Hallmark Christmas Movie Bot
The Shambleshow #76: The Pavlov Bathroom Library Response (12/20/12) (Attribution NC ND 3.0)
Turtle Twist (Jelly Roll Morton, 1930)
Recorded 12/10/18 through 12/16/18. RFS 198.
cense for this track: Creative Commons Attribution-NonCommercial-NoDerivs 3.0 Unported License (creativecommons.org/licenses/by-nc-nd/3.0/). Attribution: by Shambles Constant, Falling Cow Productions – more info at onsug.com
Released December 2018 on The Overnightscape Underground (onsug.com), an Internet talk radio channel focusing on a freeform monologue style, with diverse and fascinating hosts.