Podcast: Play in new window | Download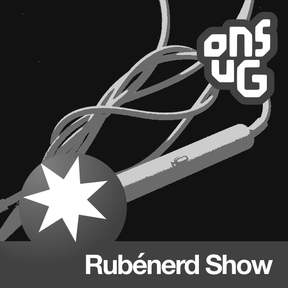 59:48 – Drizzly data centre trips, birds, cryptographic randomness (lava lamps, headphone cables as sources of entropy), uber-ing a crowdsourced paradigm of synergising disruption, listener feedback (Jimbo, Bi-Coastal Becky), hoarses [sic], Jimbo interviewing me on his podcast, Kevin Tan, functionally-challenged data centre bathrooms, trudging through the rain, high school athletics I didn't suck at (gymnastics, badminton), winning a primary school writing contest, and finding the chipset from the first computer I built in 1998. Now with all-new abrupt endings!
Recorded in Sydney, Australia. Licence for this track: Creative Commons Attribution 3.0. Attribution: Ruben Schade.
Released January 2016 on Rubénerd and The Overnightscape Underground, an Internet talk radio channel focusing on a freeform monologue style, with diverse and fascinating hosts.