Podcast: Play in new window | Download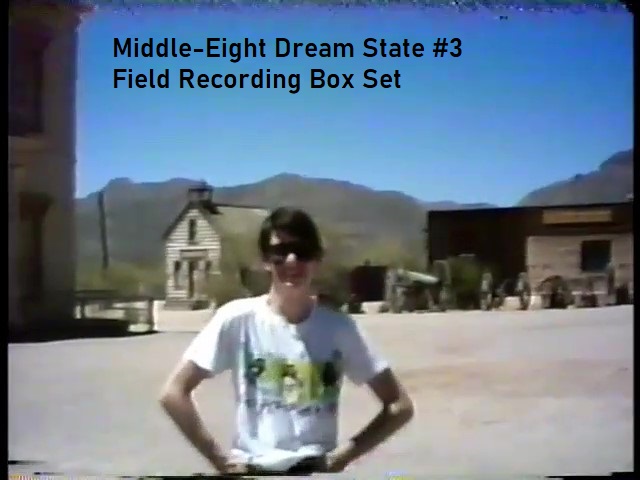 9:08:40 – I am reviving the Middle-Eight Dream State series, albeit under a different premise. Whereas Radio Free Shambles will continue to chronicle some of my day-to-day adventures, and Bumper Chain Cosmic carries on under its weekly schedule of collected found audio, Middle-Eight Dream State will contain longform and/or experimental material and will be released whenever seems appropriate to my weird creative impulses. Included in this episode: Minocqua Unabridged (recorded 7/2/2013) – the full recording which was released in severely edited experimental form as part of The Lost Minocqua Recordings; Arizona 1989 (recorded 6/2/1989 through 6/10/1989, starts at 3:39:37) – the audio portion of the video footage from the family trip to Tucson, Arizona when I was 14; and Springfield Adventure (recorded 7/10/2021, starts at 6:17:16) – my recording from a visit to the Abraham Lincoln Presidential Library and Museum with my wife, daughter, and mother. M8D 003.
License for this track: Creative Commons Attribution-NonCommercial-NoDerivs 3.0 Unported License (creativecommons.org/licenses/by-nc-nd/3.0/). Attribution: by Shambles Constant, Falling Cow Productions – more info at onsug.com
Released December 2022 on The Overnightscape Underground (onsug.com), an Internet talk radio channel focusing on a freeform monologue style, with diverse and clever individuals who say stuff and record it and let other people hear it.