Podcast: Play in new window | Download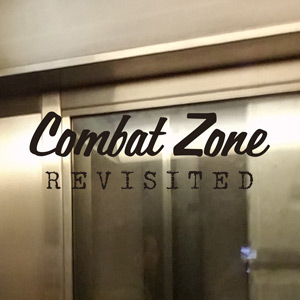 59:58 – Frank's brother John visited his friend in September 2022 and recorded for Combat Zone Revisited. However, after the first hour of recording, John had intended to turn the recorder off, but it stayed on – for 40 hours. For months, John was unable to get the huge file off his phone, and gave up hope of it ever being heard. Months later, on Christmas Eve at Frank's house, Frank was able to retrieve the file through a difficult series of steps.
This is the first hour of the recording, which is what John had intended for the episode. But there are many more conversations on the recording – which will be released in future installments.
Notes: Food, video issues, football, holiday memories, routines, phone stuff, Labor Day 2022, soundtrack, calendars, lists, Mama Cass, Bethy, finances, salesmen, politics, The Getaway (1972), wanting to not do anything, high school football game, Yugoslavian exchange student, cigarettes, college radio, Christmas presents, shirts and sheets, ring cleaning, Lee Marvin, Fernando, clothing seasons, marriage offer, politics, Oscar Wilde, Shakespeare.
License for this track: Creative Commons Attribution-NonCommercial-NoDerivs 3.0 Unported License (creativecommons.org/licenses/by-nc-nd/3.0/). Attribution: by John Nora- more info at onsug.com