Podcast: Play in new window | Download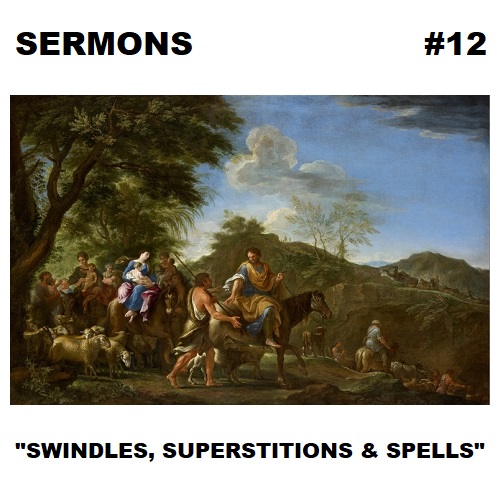 29:37 – The love triangle of Jacob, Rachel and Leah can be summed up in the words of the Lovin' Spoonful: "Sometimes you really dig a girl the moment you kiss her, but then you get distracted by her older sister." Except in this case, it's the girls' father who masterminds the distraction. A battle of wits ensues in which two con men attempt to out-con each other, and two sisters vie for the same man's affection, by methods both normal and paranormal. It's a Biblical confection with a musical surprise in the middle. Sit a spell, listen a spell, maybe even fall under a spell. Dave in Kentucky does the casting.
Show art: Jacob Fleeing from Laban (1686) by Filippo Lauri (1623-1694), Public Domain.
This show is licensed under a Creative Commons Attribution-NonCommercial-NoDerivs 3.0 Unported License. Attribution: by Dave in Kentucky – more info at onsug.com and sermons.blog.
This episode, along with all other episodes of SERMONS, is also available at sermons.blog.