Podcast: Play in new window | Download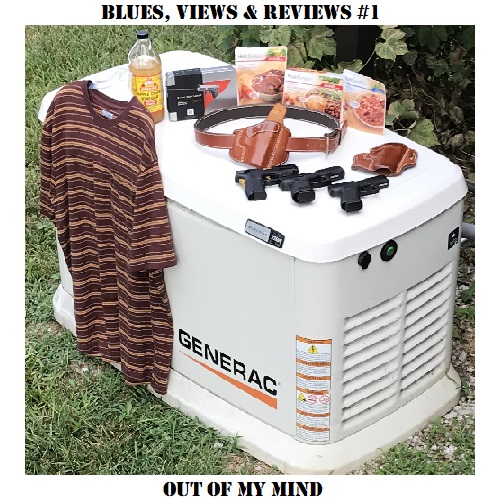 1:00:53 – Dave in Kentucky begins yet another new series, in which he plays some blues, expresses some views, and reviews some of his favorite things, including in this episode: the Generac whole-house standby generator, the Nutrisystem-D Uniquely Yours Plan for Men, Bragg's Organic Apple Cider Vinegar (with the Mother), the 9mm Glock 19 Gen5 and Glock 43X, the Smith & Wesson .380 M&P Shield EZ, the Crimson Trace LaserGuard Green Laser, the LaserMax Guide Rod Laser, Azula gunbelts and holsters, and the Duluth Trading Company Longtail Tees.
This show is licensed under a Creative Commons Attribution-NonCommercial-NoDerivs 3.0 Unported License. Attribution: by Dave in Kentucky – more info at onsug.com.
Show art: items reviewed in this episode.