Podcast: Play in new window | Download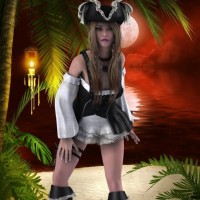 54:43 – I had a great time being on Litopia After Dark! Posting the show here with the kind permission of Peter Cox, the host.
Show notes from the original post:
Internet legend Frank Edward Nora joins us for tonight's show; for nearly a decade, Frank has been the C21st Samuel Pepys of the 'net.  Patiently and wittily chronicling the life of homo sapiens commuticus, Frank's audio diaries extend to more than 4300 recordings that would take over 5 months to listen to.  It's a legacy, he believes, for future historians.  "This is the most interesting time in history ever", he says.
YA author Colin Mulhern has had a great week – his second book, Arabesque, has just been published to glittering reviews – but why did he suddenly self-censor, at the eleventh hour? We probe!
Presented by Peter Cox with Dave Bartram and the refulgent Ali Gardiner in the chat room.