Podcast: Play in new window | Download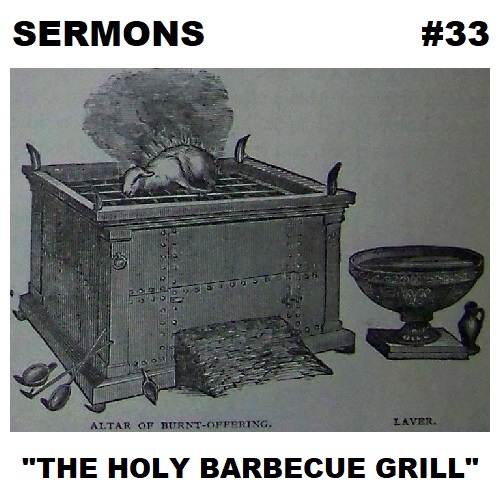 30:54 – In addition to the Ark, the Holy Candelabra and the Holy Coffee Table, the Yahwelians order the construction of a curiously oversized barbecue grill, made to a godly scale yet tended at least part of the time by a priestly class headed up by Moses' older brother Aaron, one of whose vestments is a twelve-gemstone breastplate of "Lights and Perfections" (Urim and Thummim) which in concert with the Ark of the Covenant provides a means of communication when the Yahwelians are not physically present in the Tabernacle. Dave in Kentucky speculates on the nature of the code they may have used.
Show art:  Part of an illustration from the 1890 Holman Bible, artist unknown, Public Domain.
This show is licensed under a Creative Commons Attribution-NonCommercial-NoDerivs 3.0 Unported License. Attribution: by Dave in Kentucky – more info at onsug.com and sermons.blog.
This episode, along with all other episodes of SERMONS, is also available at sermons.blog.