Podcast: Play in new window | Download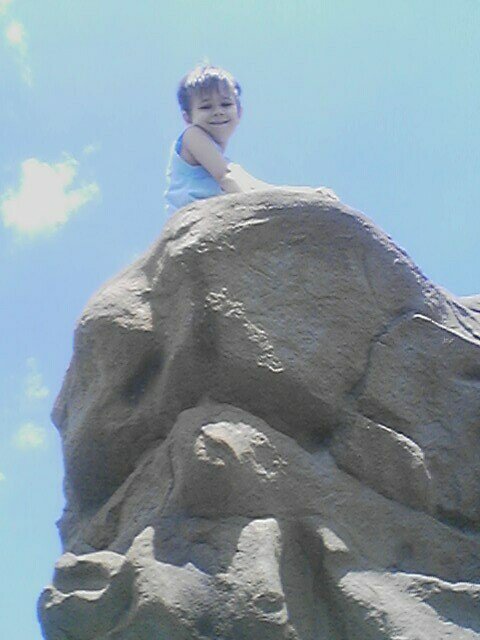 The Brian Jude Show #33: BD (ONSUG Version) 29.55 (39:10 / 44.9 MB)
The Overnightscape Underground (onsug.com) – June 2010 – Track 55
——————————
Brian's show notes:
I was going to call this episode "Between Doors," as several "doors" in my life have recently closed, and I'm awaiting some new ones to open. However, the day ended up being a "Beach Day," which was another appropriate title! So "BD" it is! My son Jacob & I went to the city of my birth, Long Branch, New Jersey, where my mother Nancy lives, and the three of us went to the beach. We also went to my other hometown, Howell, New Jersey, twice, visiting my friends Sabrina and Lynda! "Beach Day" topics include a bit of my personal history, "pool people" vs. "beach people," my grandparents' now abandoned buildings, my Mom's poodle Emily, mussels & my seafood allergies, The Mystery of Jetties, playgrounds, Jacob's report card & concert performance, airplane advertisements, Amy's Omelette House, helping my mom with computer stuff. "Between Doors" topics include finishing substitute teaching for the school year, the final performances of "The Dining Room," and finishing the first draft of the screenplay of "The Miracle Man" (NOTE: If you would like to read my draft, and provide feedback, e-mail me at brianjude27@gmail.com!), upcoming jobs counting people and possibly demonstrating 3D TV's. Words of Wisdom: Be grateful for the best parts of your day, every day, and resolve to make each day the best day it can be!
Links:
City of Long Branch, NJ: http://visitlongbranch.com
Long Branch NJ – Official Site Of The New Jersey Shore: http://long-branch.net
Long Branch, New Jersey (Wikipedia): http://en.wikipedia.org/wiki/Long_Branch,_New_Jersey
Amy's Omelette House: http://youramys.com
And for those of you who wanted to know, here's info on jetties: http://en.wikipedia.org/wiki/Jetty
Artist/Composer: Brian Jude
Keywords: family; talk; podcast; The Secret; The Law of Attraction; The Law of Abundance; Morris Goodman; positive thinking; Long Branch; New Jersey; NJ; beach;
Creative Commons license: Attribution-Noncommercial-No Derivative Works 3.0
Original Blog Page:
http://brianjudeshow.blogspot.com/2010/06/bjs033-bd.html
——————————
License for this track: Creative Commons Attribution-Noncommercial-No Derivative Works 3.0 United States (http://creativecommons.org/licenses/by-nc-nd/3.0/us/). Attribution: by Conspiracy of the Insignificant – more info at insignificant.podomatic.com
——————————
The Overnightscape Underground is an Internet talk radio channel, focusing on a freeform monologue style, with diverse and fascinating hosts. Created by Frank Nora (frank@theovernightscape.com) in New Jersey, USA.