Podcast: Play in new window | Download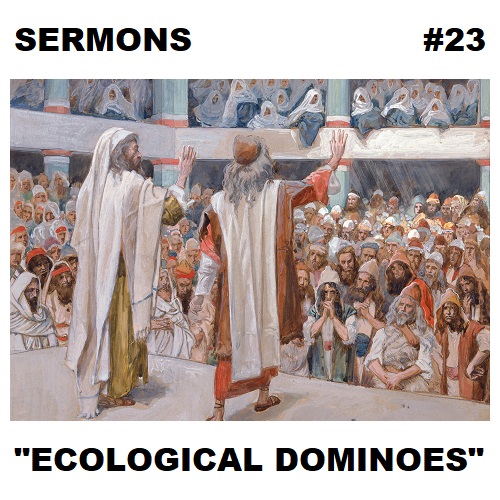 30:00 – A series of ecological disasters ostensibly designed to convince Pharaoh to release the Israelite slaves into Yahwelian custody only serves to strengthen Pharaoh's resolve to keep them under Egyptian rule. But of course Jehovah El-Sadday knew all along that this would happen, so he has kept a few surprises in reserve. Also: Was Moses' reluctance to engage in public speaking due to a speech impediment?
Show art: Moses and Aaron Speak to the People (1896-1902) by James Tissot (1836-1902), Public Domain.
This show is licensed under a Creative Commons Attribution-NonCommercial-NoDerivs 3.0 Unported License. Attribution: by Dave in Kentucky – more info at onsug.com and sermons.blog.
This episode, along with all other episodes of SERMONS, is also available at sermons.blog.