Podcast: Play in new window | Download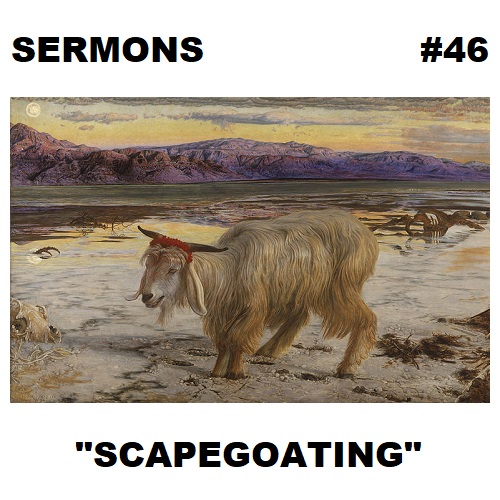 29:29 – The scapegoat was both a literal goat that was abandoned to perish in the wilderness, and the disobedient Watcher to whom the goat was thus sacrificed. Leviticus hearkens back to the Book of Enoch, in which we are told to ascribe all sin to Azazel, who taught men to wage war with swords and shields, and women to wage war with jewelry and cosmetics. Also: more on the dangers of consuming blood and fat, and strict new prohibitions against incest.
Show art: The Scapegoat (1854) by William Holman Hunt (1827-1910), Public Domain.
Theme music: "O Thou Who Camest from Above" (words 1762, music 1872) by Charles Wesley (1707-1788) and Samuel Sebastian Wesley (1810-1876), Public Domain, performed by Dave in Kentucky (2023), Public Domain Dedication.
This show is licensed under a Creative Commons Attribution-NonCommercial-NoDerivs 3.0 Unported License. Attribution: by Dave in Kentucky – more info at onsug.com and sermons.blog.
This episode, along with all other episodes of SERMONS, is also available at sermons.blog.