Podcast: Play in new window | Download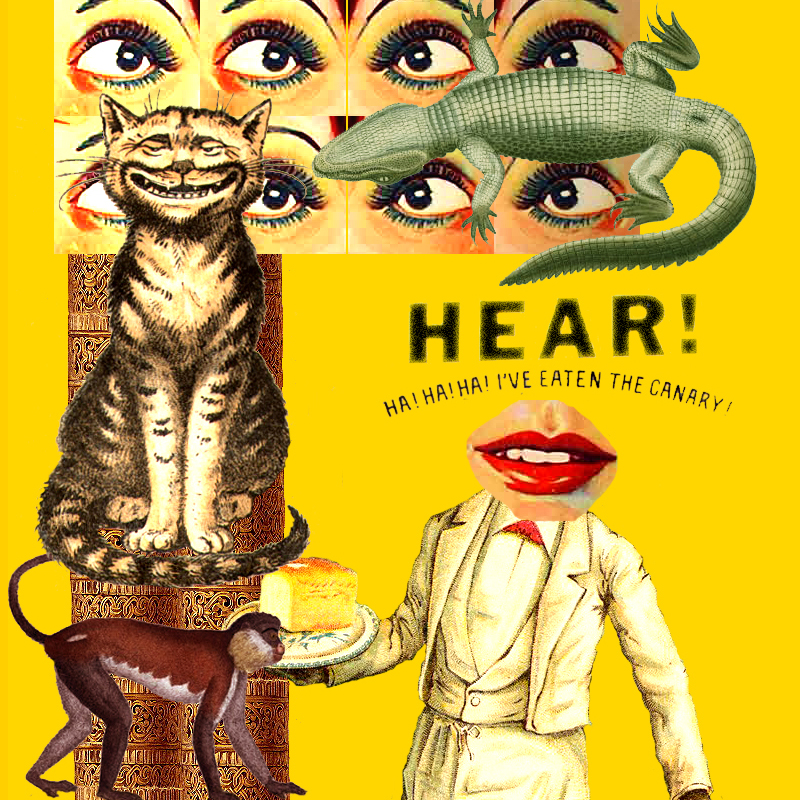 35:27 – Music Magnet (pun intended) Art Glut brings you the latest Creative Commons Genius with an awesome second program! Â Music from all over the world and it's all FUN!
Attribution by PQ Ribber .  All Music is Creative Commons, further information is included, below.
Released August 2010 on The Overnightscape Underground (onsug.com), an Internet talk radio channel focusing on a freeform monologue style, with diverse and fascinating hosts and amazingly unique programs.
Enko
Neko
Okne [BP052] Â Bypass
Enko is a closed young artist live in the Ukrainian city of Sumy, also known as Artem or Enkolf Kitler. He creating his music under Propellerhead Reason with laptop, and his early creations was influenced by the famous Autechre. Enko's favorite thing is riding around on his bicycle. He is currently study in the Engineering Faculty of the Sumy State University.
Okne is Enko's third release on Bypass Netlabel.
Contact: http://www.last.fm/music/eNKo
Bypass Netlabel – bp.bai-hua.org
Stefano Ferrian
Improvisations For NoSyncopated Guitars
The Fly
(ca353) Clinical Archives
"Improvisations For NoSyncopated Guitars" is the first solo album of the italian eclectic improviser Stefano Ferrian. Here he's with 9 abstract classical guitar solos and duet (with himself) improvisations. Not just the usual impro stuff but a deep introspection guided by the winters solitude.
Produced by Stefano Ferrian @ Noize Studios on 19/20 December 2009
Stefano Ferrian / Classical Guitars
Stefano Ferrian plays guitars since the age of 9 studying various genres like Blues, Rock, Fusion, Funky and Avantgarde techniques. He' s the former member of the Italian well known grindcore/experimental band 'psychofagist' and he' s active in various projects like Razoj, Udus and collaborates with many bands in the extreme music scene like Ephel Duath, The True Endless and in the folk project Skoll. After more that a decade playing in extreme/experimental bands he start studying Saxophones founding he' s new Impro Trio FFATSO. He recorded or played live with musicians like Davide Tiso (Ephel Duath), Mario Gabola, Damo Suzuki, Stefano Giust, Dominik Gawara, Ivan Pilat and Luca T Mai (ZU).
Contact:
http://www.myspace.com/denoizeproject
This album is also produced by Setola di Maiale – musiche non convenzionali.
(SM1680)
http://www.setoladimaiale.net
http://www.myspace.com/setoladimaiale
Jah kNomoh
Peppa Steppa
Ina Digikal Highlights Of Brazilian Dub EP
CAT#: Tranz029
RELEASE DATE: 21 April, 2010
www.tranzmitternetlabel.com
Growsound
Wet Highway
Catalogue n°: Bad Panda 006
Release date: 11.01.2010
Home-made electronic music of 22 yr old John Lubushkin living in Santa Cruz, CA. Hip-hop/drum 'n' bass influenced beats with acoustic guitars and mellow synths.
http://cllct.com/release/growsound
http://www.myspace.com/growsoundz
Gillicuddy
Sme. Li. Co.
the yaouhl! mashups (ca350) Â Clinical Archives
"Clinical Archives is about expanding the definition of music"
clinicalarchives@hotmail.com
http://www.clinicalarchives.spyw.com
http://clinicalarchives.blogspot.com
http://www.myspace.com/clinicalarchives
fourth release by German multi-instrumentalist gillicuddy, alias Andi Rohden.
It's about beauty, surprises, humour, distraction and nervousness.
Contact:
http://www.gillicuddy.net
http://www.myspace.com/gillicuddy
http://www.last.fm/artist/gillicuddy
http://www.facebook.com/pages/gillicuddy/388890755432
Logan Whitehurst and The Jr. Science Club
"Buckaroo Bonzai Is Not Just a Movie"
"An Introduction to…"
Logan Whitehurst (November 15, 1977 – December 3, 2006), was an American musician. His career began as the drummer for the band Little Tin Frog from 1995 until 2000, although he is best known as a founding member of Californian indie rock band The Velvet Teen[1] and as a solo artist performing under the name Logan Whitehurst and the Junior Science Club.
From November 2003 onward Logan battled fatigue, headaches, dizziness, and stomach illness. In May, 2004 it was discovered that the ailments he was suffering were due to a cancerous brain tumor. Deciding to focus on his recovery, he left The Velvet Teen[12] and put his solo career on hiatus. He spent the better part of a year and a half in treatments for the recurring brain cancer. On December 3, 2006, Logan Whitehurst succumbed to his illness at his home in Los Banos, California.
The Bran Flakes
"Spunky Left Two Three"
"Silly Songs"
thebranflakes.com
Juanitos
"Strange Italian Song"
"Exotica"
WEB SITE:http://www.juanitos.net
LABEL:
Jamendo
MEMBERS:
Juan Naveira
Pierre Alberca
David Rey
Manu BVX
Dee D'Yeah
Reno
Lord Tang
"I Heard it Through the Tang"
"Motown Meltdown: Volume 2"
Oakland, CA
LABEL:
Gigante Sound
RELATED:
Borful Tang
Qulfus
Motown Meltdown
People Like Us and Ergo Phizmiz
Social Dance Song
"Perpetuum Mobile"
WEB SITE:http://peoplelikeus.org
ACTIVE:1992 – present
MEMBERS:
Vicki Bennett
Ergo Phizmiz
RELATED:
Ergo Phizmiz
People Like Us
Ergo Phizmiz & Margita Zalite