Podcast: Play in new window | Download
40:49 – So this w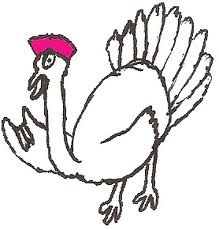 as a total last minute brainstorm idea for the Thanksgiving season of 2017… why not flashback to one of our oldest shows (which just so happened to be our 1st meetup as well)!? See originally this episode was numbered "002," but was technically sort of our 3rd release for the podcast, & was also commonly referred to as the pre-show for the episode #2 proper (wait, huh??)? Ok, yeah… whatever (this probably all made sense to Byron Duddle who was running the show back then)! Besides all of this, we very strongly feel this stands as a great episode for the podcast and are proud to introduce it to Onsug for the 1st time ever! Enjoy!!
Original show notes: With the looming Gunkcast# 2 getting very near…Byron decided to release this as the pre-show (we'll just call it the Thanksgiving Special)! A couple of surprise guests made it to the studio for an all-out punk rock discussion and to share their own stories of how punk affected their lives. This included some startling revelations as to certain people's true family origins, and also a very timely Thanksgiving tale starring a punk icon of the past! Cheers!
As always…please share the love and listen to some of our favorite podcasts at—-Static Radio, Onsug, Special Delivery, & Insignificast!
License for this track: Creative Commons Attribution-NonCommercial-NoDerivs 3.0 Unported License (creativecommons.org/licenses/by-nc-nd/3.0/). Attribution: by Smidge Kurdlebaum – more info at onsug.com or trashcanrock.com
Released November 2017 on The Overnightscape Underground (onsug.com), an Internet talk radio channel focusing on a free form monologue style, with diverse and fascinating hosts.