Podcast: Play in new window | Download
Fusebox 227: "Pluperfect Pucker""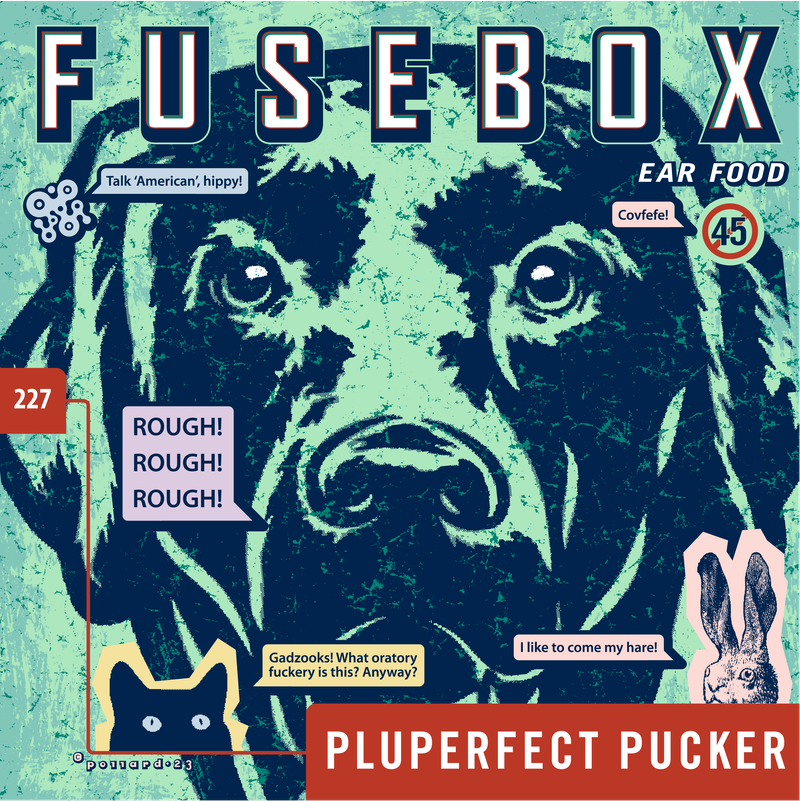 33:31 – Minding "The Stark Fist Of Removal", Fun In The Sun, The Waterfront Blues Festival, Buddy Guy
"Someone Else Is Slippin' In" From the Album "Slipping In". July 3rd Is Officially "Buddy Guy Day" in Portland, Oregon, Fusebox Liner ID, "The Appreciator with Bret Berman", The Jimbo Variations, 21 and 22, The Zappa Nerd Fest, A Rather Ambitious Task To Follow, An Excerpt From the Zappa "Appreciator" Episode, Pluperfect Musings And Other Grammatically Enhanced Musings, Show Close
Grammatically correct thanks to our contributors on this edition of the show; Drea O'Brien for pluperfectl vocal footwork and big thanks to Bret Berman for waving the Zappa flag. This will be fun.
And remember to visit the Fusebox Store for updates, thoughts, comments, fears, regrets, and genuine Fusebox Swag: TheFuseboxShow.com
Follow us on INSTAGRAM
Visit the Fusebox YouTube Channel too!
Hear us on the radio!
KXRW / KXRY First Wednesday of the month at 12:30 PT Now Also Heard Sundays at 11:30!
KMWV Sundays at 6:30 PM
Fusebox is produced by Marc Rose, Milt Kanes, Jeff Pollard, and Regina Carol,
Music and Post Production by Marc Rose, and Fuse.
Fusebox cover art by POLLARDdesign.
Attribution by Marc Rose.
This work is licensed under a Creative Commons Attribution-Non-Commercial-NoDerivs 3.0 United States License.
Released July 12th , 2023
©2023 Fusebox. All rights reserved (except those granted by the Creative Commons license)