Posted by:
pqribber
in
DocSleaze
,
film
,
Nov16
,
ramplers
,
reviews
, tags:
Cinema
,
History
,
pop culture
Podcast: Play in new window | Download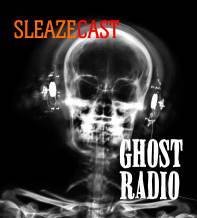 32:50 – Note:  This show got lost in my Gmail 'Promotions Folder', so, while it is TERRIBLY late, we get an extra Halloween Goodie!!  – PQ
Hastily recorded and shoddily edited, it can only be obe thing, an all new Halloween edition of The Sleazecast, exclusive to the Overnightscape Underground.  (Nobody else would have us).  All the favourites are back: Suzy Sleaze gives us the news on the 'Hijab Halloween','Alarmist News' is back to try and raise Jimmy Savile from the dead and Sherlock Holmes finally gets to part three of 'The Whips of Fear'.  Plus, 'Ghost Radio' interviews the author of 'I Married a Poltergeist' and probes the world of singles seances.  Boris Karloff makes a guest appearance and Britain's fastest milkman gets a Gothic makeover.
Released November 2016 on The Overnightscape Underground(onsug.com), an Internet talk radio channel focusing on a freeform monologue style, with diverse and clever hosts presenting unique programs, historic archival material, and nocturnal audio emissions.