Posted by:
Shambles
in
Jun17
,
Shambles
Podcast: Play in new window | Download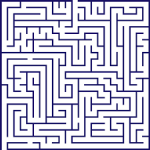 1:00:03 – More Friday Maze from the Falling Cow archives to the Overnightscape Underground archives. The character of Arthur Jaz is played by Shambles Constant. The character of Skeeter is played by Arthur Jaz, who is played by Shambles Constant.
Originally released on archive.org on 7/1/11
Show notes:
1. Skeeter Opens the Show
Ramblings by Skeeter Treadwater.
2. All Apologies — Goodbye the Band (Nirvana cover)
http://www.archive.org/details/gtb-decade_vol2
Creative Commons license: Attribution-Noncommercial-No Derivative Works 3.0
3. Review — In the Aeroplane Over the Sea (Neutral Milk Hotel album)
Review by Arthur Jaz.
4. Doo Wah Ditty
Excerpt from The Jack Benny Program. Originally aired 2/29/1948.
Public domain.
5. Find Out What's Happening – performed by cousin John (written by Jerry Crutchfield)
Field recording from Arthur Jaz's family archives. Recorded June 1986.
6. I Like Ducks
Field recording by Arthur Jaz. Recorded 6/25/11.
7. Hail to the Chief
Short story by Arthur Jaz.
8. Undetected Momentum
Experimental audio by Arthur Jaz.
9. Movie Heritage
Commentary by Arthur Jaz.
10. Stopz — Green Green Yellow Blue
Lucha Libre Recordings. http://www.archive.org/details/LLR045
Creative Commons license: Attribution-Noncommercial-Share Alike 3.0 United States
License for this track: Creative Commons Attribution-NonCommercial-NoDerivs 3.0 Unported License (creativecommons.org/licenses/by-nc-nd/3.0/). Attribution: by Shambles Constant, Falling Cow Productions – more info at onsug.com
Released June 2017 on The Overnightscape Underground (onsug.com), an Internet talk radio channel focusing on a freeform monologue style, with diverse and fascinating hosts.