Podcast: Play in new window | Download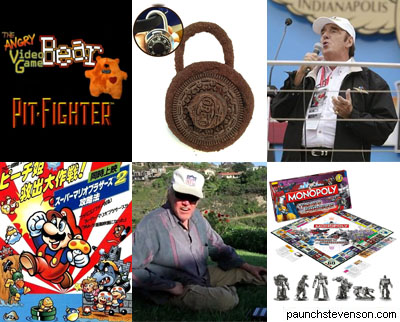 1:29:58Â – In this episode:
vociferous comments for our old customer service call bit on YouTube,
Rob's terrible Angry Video Game Bear parody video of the Angry Video Game Nerd,
celebrity deaths (Patty Andrews, Stan Musial, Ed Koch),
Volkswagon Game Day Video – Get in. Get Happy,
Oreo cookie sculptures,
defunct chain Computer City lives on in Denmark,
Super Mario Bros.: Peach-Hime Kyushutsu Dai Sakusen! (1986) anime,
lousy English fan dub video vs. original Japanese high quality video
Storage Wars guy who thought a NES was worth $14,000,
Charlotte Rea,
Jim Nabors, Back Home in Indiana,
Nostalgia Critic and Angry Video Game Nerd show up in Japanese anime,
Once Upon Atari documentary (1999) (link),
Steve Jobs's Apple car,
J.J. Abrams to direct Star Wars,
Star Wars spin-off films involving Yoda, Han Solo, Boba Fett,
Jason Statham/Guy Ritchie movies,
where are DVD's for Star Wars Droids and Ewoks, or Disney's Gummi Bears?,
Gary Busey's new website (buseyzone.com),
upcoming Celebrity Apprentice all-stars,
Dennis Haskins,
Transformers Monopoly board game,
possibly talking to Jim Shooter, then of Defiant Comics, in 1993,
stealing samples and promos from Heroes World Distribution dealer convention,
and Todd Rogers, Mr. Activision, lied about his video game record scores.
License: Creative Commons Attribution-NonCommercial-NoDerivs 3.0 Unported License (creativecommons.org/licenses/by-nc-nd/3.0/). Attribution: by Rob and Greg – more info at paunchstevenson.com Released February 2013 on The Overnightscape Underground (onsug.com), an Internet talk radio channel focusing on a freeform monologue style, with diverse and fascinating hosts.