Podcast: Play in new window | Download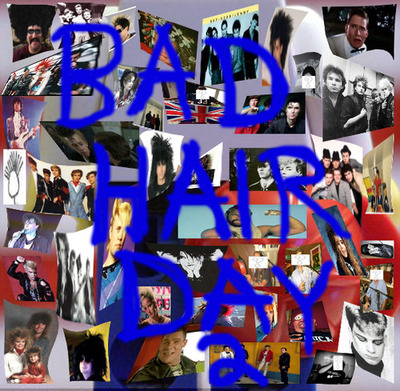 1:30:15 –
"There's been a lot of talk about this next podcast…maybe, maybe too much talk!" Yes, Byron summons the podcast listeners to rally behind his cause with these immortal words which he utters live under a blood red sky. That is…before he pulls the parachute (wait…huh?)!
To kick off the 2nd part of our big retro journey, we find Byron still plummeting towards the Earth on his skydive while he continues the nostalgic trip three decades into the past. But this time (& never-before-seen on Gunkcast) the show goes international for his first guest! Here Byron learns what a "scouser" really is, finds out the origins of this guest's great love of a certain Chicago sports team, & why he actually has tried to block the 80's out from his life! After this, Byron free-falls back to the U.S.A. & heads South for some friends (a hint at another podcast team) to vocalize their diverse opinions of the 80's. This is to quite hilarious results! Finally, the bomb is dropped. One of Byron's oldest pals stops by the studio with a box which contains the ultimate secret from both of their dark (musical) pasts!
As with the first part episode of Bad Hair Day, this one is abound with much great music of the 80's (as interpreted by several outstanding contributors)! Some of these include The Basement Lights, Letter Seventeen, The Negligible Nukes, The Flat-U-Ants, Phil 'Fingers McKraken'… as well as the regular Gunkcast house bands: Curmudgeon &The Gunk U.K.!
Also, watch for one of the whackiest intros ever in the history of the podcast… & we strongly hint at (several) possible hidden endings which you definitely won't want to miss! In a nutshell, this one has it all folks! Cheers!
And as always…please share the love and listen to some of our favorite podcasts at: Static Radio, Special Delivery, The Overnightscape, Insignificast, The Not New Review, For Whatever Reason, & Letter Seventeen!
Released January 2014 on The Overnightscape Underground (onsug.com), an Internet talk radio channel focusing on a freeform monologue style, with diverse and fascinating hosts.