Podcast: Play in new window | Download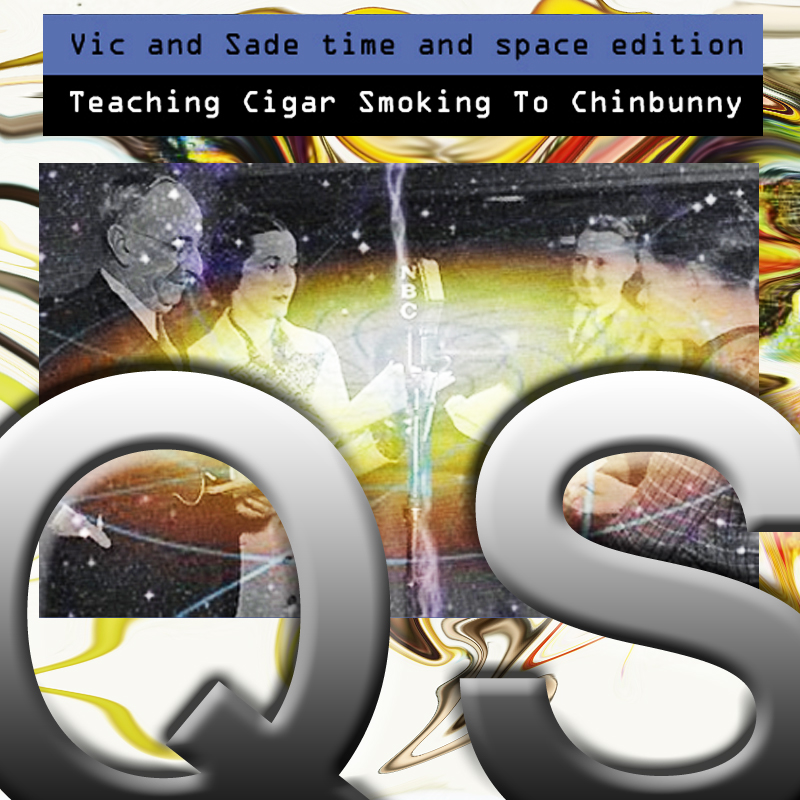 1:24:00 – 100 Coming Up!! Â Shambles Update!! Â The Conspiracy of the Insignificant plays I Live Quietly!! Â Chad shares a specially treated Vic and Sade transmission!! Â Mr F LeMur!!
Jimbo: Â  Weather update, DVR recording stuff it should not, Oral surgical procedure story, Shoes on electrical wires, Shoe physics, New yellow pads and pens, No material, Melted Jolly Ranchers, Eric claims to be a diabetic, Eric's "dead" mother, Quakquaversal Satellite Theme played poorly, PQ Ribber's fine voice, New Mexico, Billy the Kid/Lincoln County, Roswell, Alamogordo/White Sands, Carlsbad Caverns/cold chicken, Â Give a Little Bit, First song I ever I ever wrote, Venus and Mars and Sure-fired Cars, My early memories of playing music, It's not my day today/I sucked today, Quakquaversal Satellite's 100th episode, James GLEASON and Robert ARMSTRONG Episode 004 (Basket of Pies and a Bull in a Barn)!!
Vic and Sade news from Nate in Wisconsin!! Â Hot Potato Salad in the Tillamook Kitchen!! Â Free Project – Join the Art Installation – Sweet Nothings!! Â Aunt Penny's Kitchen!! Â Baby Secrets Interlude!! Â Ads from Variety Magazine June 1914!!