Podcast: Play in new window | Download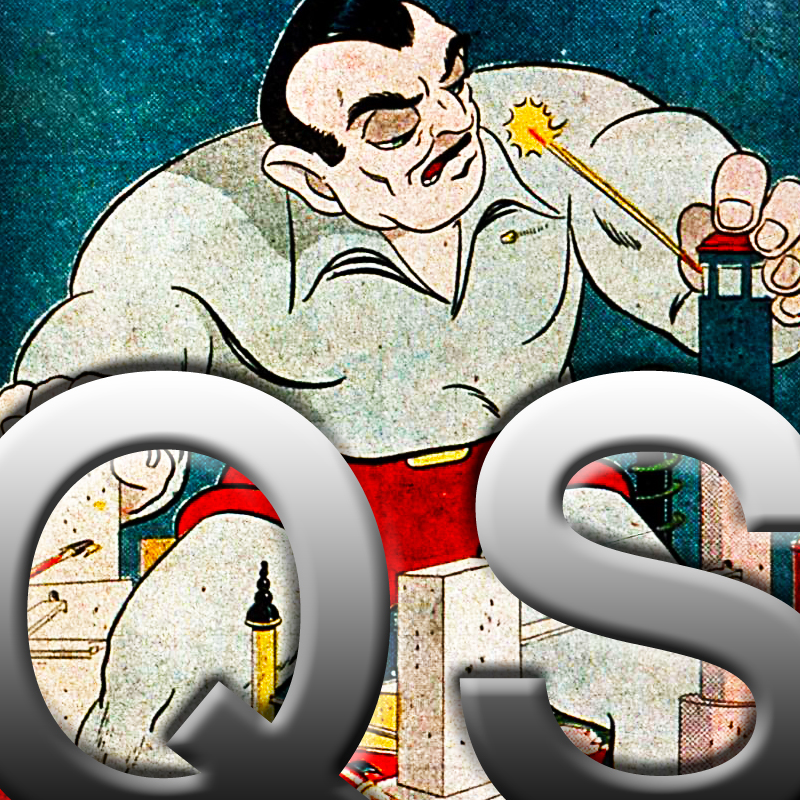 1:16:50 – New experimental theme from Jimbo!! Â Music babble!! Â 2/4 New Musical Creations!! Â Mr F LeMur!! Â Jimbo's New Sound: My digital recorder, Two drum machines, Obsessive, Victor Gook vs. Sade Gook, Thinking about Vic and Sade for hours a day, My obsessive actions are positive – oh…wait, I'm a "do-er", My weather changed, Pins and needles (did I get enough…), Quakquaversal Kitchen Great Value almond bars, My new tambourine, STEREO, My digital recorder (II), Casio keyboards are toys/like dumb women, Eric is dumb, Still thinking, Nothing on the QS kitchen shelves to talk about – except hominy, Grits/Chad Bowers/cheese on grits, PQ's Texas man impression, Does PQ ever laugh at my monologue?, I'm relaxed, Gleason and Armstrong 011 (Seeing the Liberty Bell and Kissing It)!! Â Gleason and Armstrong Art Mug? Â Replies and ramplery!! Â Bob and Ray, WOR, 12/17/73!! Â Stan Boreson!! Â Bic Pens!! Â The Other 2/4 New Music Thingies!!
This work is licensed under a Creative Commons Attribution-NonCommercial-NoDerivs 3.0 United States License.
Attribution by PQ Ribber
Released March 2014 on The Overnightscape Underground (onsug.com), an Internet talk radio collective with a freeform monologue style, Â diverse and fascinating hosts who craft thought-provoking, unique transmissions, and having fun doing it!