Podcast: Play in new window | Download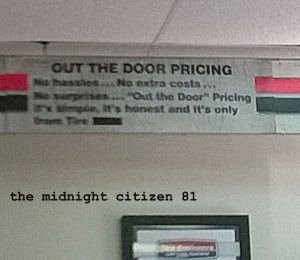 1:26:22 — Join Mike in the studio, and walking around Birmingham, AL. Topics include: Doo-Dah Day; how Birmingham is progressive and doesn't reflect the staunch-conservative values of the rest of Alabama; Dale Peterson, back again! (the gun-toting nut job political candidate I talked about a while back); Midnight Citizen TV has been updated; wish I had a porch; Harrison Ford to star in "Blade Runner 2"; we should stop focusing on improving old things and make new art; "Ready Player One"; 20/20 and John Stossel; wrestling; donut indulgences; my laundry was stolen by someone (but later returned); negative people and what we can learn from them, and; much more!
This work is licensed under a Creative Commons Attribution-Noncommercial-No Derivs 3.0 United States License. Attribution by Mike Boody. Released May 2014, on The Overnightscape Underground (
onsug.com
) and The Midnight Citizen (
themidnightcitizen.com
).