Podcast: Play in new window | Download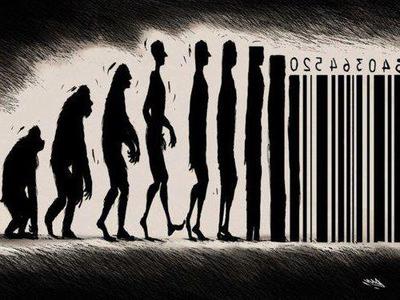 23:51 – So what's exactly happening with Byron so far in 2014? Last time he took the podcast on a bit of an emotional roller coaster, & now he decides to get all philosophical(?)! While this may be some pretty uncharacteristic stuff for Gunkcast, we also strongly feel it is some of the best to come out yet!
So here we find Byron kicking the whole thing off with a bit of a rant on punk fashion (with some help from a certain punk rock icon from the past), which then somehow leads to Byron's theories on evolution, revelations of long-lost music projects, & speculations on just where our final destination will be in the end! (Can it possibly involve a machine-readable code in the form of numbers and a pattern of parallel lines of varying widths??)
Oh, and very noteworthy for this episode is the "secret music" from Byron's past we guarantee you've never heard before! Thanks for listening… cheers!
Released May 2014 on The Overnightscape Underground (onsug.com), an Internet talk radio channel focusing on a freeform monologue style, with diverse and fascinating hosts.