Podcast: Play in new window | Download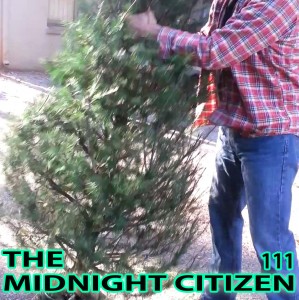 1:51:11 — Join Mike in the studio on a Saturday night. Topics include: neighbor's redneck porch paradise; reclaiming the living room from Christmas; Balsam trees and needles falling out of them; warm interior spaces; could I build an indoor porch?; 2015 and Hoverboard demand; had to stop show to pour more coffee; podcasting vs. radio; irrelevance of radio to most people; is there anything on the show you would like me to talk about more?; 'Denis' from "Inherent Vice" liked my friend's photo on Instagram; "Inherent Vice" review; nightmares caused from TV; "Quantum Leap" nightmare; finished "Twin Peaks" and had a nightmare stemming from it, and; much more!
Music for this episode is music from the Midnight Cassette System by Frank Edward Nora.
This work is licensed under a Creative Commons Attribution-Noncommercial-Share Alike United States License. Attribution by Mike Boody. Released January 2015, on The Overnightscape Underground
(onsug.com)
and
The Midnight Citizen.