Podcast: Play in new window | Download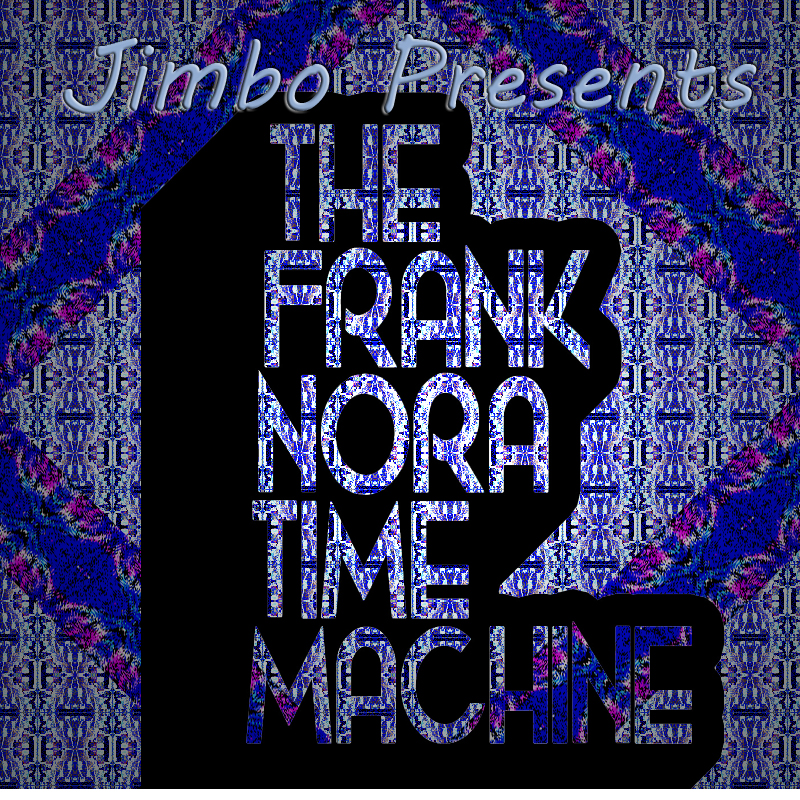 46:10 – Welcome to The Frank Nora Time Machine (hosted by Jimbo)
Laugh along with Jimbo as he treats us to the best all-time bits of Frank Nora. Â Some of these bits last seconds, some a few minutes… but none of them last 275 days – (roughly the time it would take someone to listen to every Frank Nora story.)
Frank has fascinating stories, commutes and works in a great city, enjoys odd snacks; meanwhile that crazy Jimbo character adds some of his own comments and will pull a rabbit out his wide-brimmed hat at times.
This is truly a one-of-a-kind show. Â If you don't think so, please ask for a refund at the window.
j.Catchy theme "music", j.an introduction to this show, from
The Overnightscape #1
(3/27/03) : f.fake blood, f.protesters meet girls, f.aye yie yie, j.post 911 NYC, f.terrorists using a bus?, f.people enjoy crisis, f.Homeland Security color alerts, f.bizarre people with giant packages, f.mullet, f.religious Canadians, f.lost soul, j.evil laugh. Â From
The Overnightscape #2
(3/30/03) : f.Sleeping in a Volvo at Toys R Us, v.Mr. Donahue sleeps in a car, f.Dixie Chicks mess, f.Cross Country team, j.SLOW. From
The Overnightscape #3
(3/31/03) : f.Subway smells, Â f.passing the phone, v."Ruth" flirts with the Hinks, f.ear hair, j.forehead hair, f.saying goodbye.
All music by Jimbo; all lefts reversed.
License for this track: Creative Commons Attribution-NonCommercial-NoDerivs 3.0 Unported License (creativecommons.org/licenses/by-nc-nd/3.0/). Attribution: by  Jimbo and Frank Edward Nora – more info at TheOvernightscape.com