Podcast: Play in new window | Download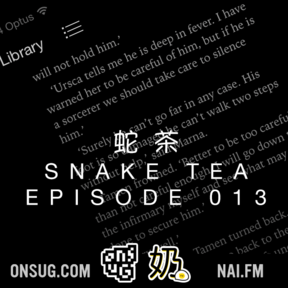 Adventures purchasing eBooks
01:36:21 – This episode's topics: $40 in iTunes Gift Cards, choosing eBooks over physical books, iBooks, reading in high school, The Pagan Chronicles by Catherine Jinks, Bram in Languedoc, Eoin Colfer, Double Exposure by Brian Caswell (writing technique, also Deucalion, The View from Ararat, A Cage of Butterflies), The Doomspell Trilogy by Cliff McNish (what/who got me into the series, why it attracted me, also the Silver Child), liking names, Sirena by Donna Jo Napoli (mispronouncing Philoctetes, Lemnos, getting my timelines right, also The Smile, Beast, Zel and reworkings of existing stories/histories), Earth's Children series by Jean Auel (spirituality from Jean Auel's take on the Ice Age period, the books in the series I prefer, people learning to get along, why the story was intriguing), Song of the Lioness quartet by Tamora Pierce (when she visited when I was in year 5), Faerie Wars by Herbie Brennan, Chanters of Tremaris by Kate Constable (why it intrigued me), Harlequin/Mills and Boon books, what makes a good ending, liking true crime and 'anatomy of crime' type books (Val McDermid), liking people's 'stories', other types of books I like, books I choose to buy.
Recorded in Sydney, Australia. Licence for this track: Creative Commons Attribution 4.0 International. Attribution: Clara Tse.
Released September 2015 on The Overnightscape Underground, an Internet talk radio channel focusing on a freeform monologue style, with diverse and fascinating hosts, and Nai Wong Bao Network, an independent network focusing on Asia Pacific matters.
Thanks for listening to this podcast. (´∀`) å¤šè¬ä½ ï¼