Podcast: Play in new window | Download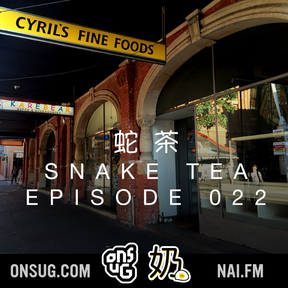 Cyril's, Capitol and watching YouTube
42:14 – Topics for this episode: A lunch break walk where I go to check out the closed Cyril's Fine Foods and roam around Capitol Square, featuring traffic noise, Men At Arms forging anime swords, consolidating accounts, fanfiction authors I useed to read, forgetting details, disappearing European shops, warmer weather, bootleg anime stores, the draw of UFO catchers, the changes in Capitol from its gachapon days and the disappearance of pachinko machines, vegetarian options at Harry's Cafe de Wheels, drinks, Japanese forging, university qualifications vs vocational ones, setting yourself up to fail and still being just a kid.
Recorded in Sydney, Australia. Licence for this track: Creative Commons Attribution 4.0 International. Attribution: Clara Tse.
Released October 2015 on The Overnightscape Underground, an Internet talk radio channel focusing on a freeform monologue style, with diverse and fascinating hosts, and Nai Wong Bao Network, an independent network focusing on Asia Pacific matters.
Thanks for listening to this podcast. (´∀`) å¤šè¬ä½ ï¼