Podcast: Play in new window | Download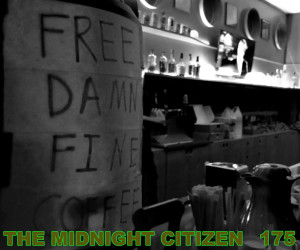 1:03:54 – Mike is having problems with Facebook again. This week the social network is telling all his friends that he supports Donald Trump. Clean the fish out of your percolator, make some coffee, and join him in the studio late at night to explore this issue and many others.
Download on iTunes and Podbean.
Detailed show notes: Â weird call from my mom asking me why I "like" Donald J. Trump; Teddy Rooselvelt; Bull Moose Party; badminton is an Olympic sport?; went to a "Twin Peaks" night at the Saturn coffee shop in Birmingham; "Suicide Squad" ripped off the Log Lady; the trivia question that stumped me (what is the mascot of the high school in "Twin Peaks"?); my wife, Jessica, competed in a donut eating contest; "Indiana Jones and the Kingdom of the Crystal Skull" (2008); Crystal Head vodka by Dan Akroyd; Fooning; drinking a Sam Adams Grapefruit IPA; Rio Olympics; "USA! USA!", and; non-player characters.
Check out the live (on tape) stream of tonight's show!
Keep the night going — check out the Midnight Citizen Mall…
Music for tonight's episode if from The Midnight Cassette System by Frank Nora.
This work is licensed under a Creative Commons Attribution Non-commercial Share-Alike US License. Attribution by Mike Boody. Released August 2016 on The Midnight Citizen and The Overnightscape Underground.