Podcast: Play in new window | Download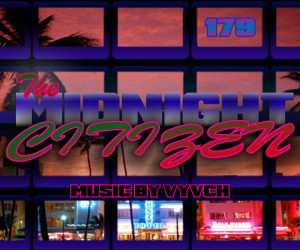 1:25:00 –Â Mike opens up the show this week like he's Richard Dreyfus in "Jaws", looking over his person and recounting the battle scars of his past. Also reconsiders being sarcastic to certain North Korean dictators, and looks to skip all the 9/11 mattress sale blow-outs.
Download on iTunes and Podbean.
Subscribe to The Midnight Citizen and get an exclusive short film…
Detailed show notes: Christmas '98, when I stabbed myself and had to be rushed two hours to the emergency room; taking my dog, Anna, to the vet to get stitches; North Korean Dictator Kim Jong-un has banned sarcasm ("that's a GREAT idea…"); "The Interview" (2014); The Overnightscape Central; buying a new car; pictures of food; a beggar asked me for money even when I saw he had a nicer phone than me; how does everybody have such nice things?; selling an old car; getting used to a new windscreen on my mic; follow-up on my failed food delivery from Marco's Pizza a few weeks back; 1990s Pizza Hut training video; pranking customers and managers at my Blockbuster Video job in high school; late 1980s Blockbuster training video; shameless 9/11 mattress sale video — hoax or not? .
Check out The Overnightscape Central and the LIVE (on tape) stream of this show…
Music for tonight's episode is by VYVCH from his album "Crazy Fog". (CC — Attribution, Non-commercial)
This work is licensed under a Creative Commons Attribution Non-commercial Share-Alike US License. Attribution by Mike Boody. Released September 2016 on The Midnight Citizen and The Overnightscape Underground.