Podcast: Play in new window | Download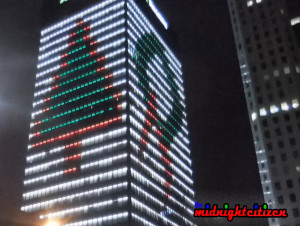 49:59 — Recorded 12/11/16. Join Mike on the back porch as he prepares for a trip to Disney World. Also: "Terminator 2:3D", and thinking about the "Westworld" finale.
Download on iTunes and Podbean.
Subscribe to The Midnight Citizen and get an exclusive short film…
Detailed show notes: Christmas shopping at the mall; that familiar, nostalgic smell of smoky mall parking garages; working in mall retail. '98-2007; "Creepfest"; Disney World; thinking about my last visit in 1995; the MMC (Mickey Mouse Club) starring Justin Timberlake, Brittany Spears, Keri Russel, and others; "Terminator 2:3D" at Universal Studios; "Westworld".
This work is licensed under a Creative Commons Attribution Non-commercial Share-Alike US License. Attribution by Mike Boody. Released December 2016 on The Midnight Citizen and The Overnightscape Underground.