Podcast: Play in new window | Download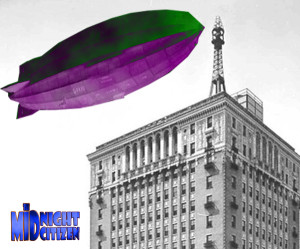 1:41:03 – Download on iTunes and Podbean.
Join Mike in the studio late at night on his very special 205th episode, as he remembers when American Idol Ruben Studdard once put Birmingham, AL — and its area code, 205 — on the map.
Subscribe to The Midnight Citizen and get an exclusive short film…
Show Notes: I have no idea what pain is; kids of the 80s/90s are spoiled and must search desperately for things to get mad about; "Schitt$ Creek" show; Chris Elliot; Zippo lighters; Music Break 1*; Elvira: Mistress of the Dark; playing "Jeopardy" with Alexa; area code 205; Ruben Studdard; cynical society; Video Street Video Store**; do teenagers work anymore?; Birmingham has the last skyscraper mooring mast for dirigibles in the world; Governor Robert Bentley is NOT resigning amid scandal after all; Music Break 2*; nobody on HBO watches HBO; "Big Little Lies"; my Top 5 favorite movies.
*Music Breaks: "Take it Personal" by Name Your Fear; "The Walls Ate My Sister's Dog" by BlunderBox; "Roy" by JBlanked.
**Video Street Video Store: Wendy's Training Video — "Grill Skillz", (1989).
Backing music for tonight's episode is the Midnight Cassette System (CCO 1.0 Universal, attribution, non-commercial, share-alike).
This work is licensed under a Creative Commons Attribution Non-commercial Share-Alike US License. Attribution by Mike Boody. Released March 2017 on The Midnight Citizen and The Overnightscape Underground.