Podcast: Play in new window | Download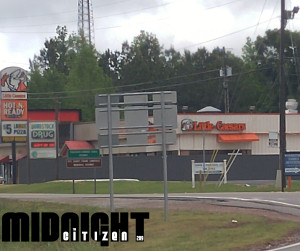 1:42:27 –Â Join Mike in the studio late at night, where he laments the closing of Godiva Chocolates at the Riverchase Galleria, and wonders why there are no mall museums that remember the history of that most coveted of suburban past times. Also: a review of "S-Town".
Download on iTunes and Podbean. Subscribe to The Midnight Citizen and get an exclusive short film…
Show Notes: they need to build mall museums; the history of land in Alabama, and how we have no regard for history in America; Godiva Chocolates; my thoughts have no where to go when I don't do a podcast; "Better Call Saul"; the crazy people you meet when you work at the mall; Music Break*; Glamour Shots; "Gone with the Pope"; Director Jonathan Demme; "S-Town" podcast, Woodstock, AL, and finding the world's most famous "Little Caesars" restaurant; two worlds in Alabama; what would I be like today if I remained in the country?; the Alabama Cable Network; folksiness runs through my DNA; Video Street Video Store**; Bill Nye and other celebrities with dark sides; Episode 209!; "RoboCop"; Music Break*; "Five Came Back" documentary on Netflix; "Mr. Smith Goes to Washington"; Dennis Miller.
*Music Break:Â "Dog with the No-Bone Blues" by Mud Dogs; "Suburban Outlaw" by Forget the Whale.
**Video Street Video Store: "Game Crazy" training video (2003).
Check out the Alabama Cable Network!
Backing music for tonight's episode is the Midnight Cassette System (CCO 1.0 Universal, attribution, non-commercial, share-alike).
This work is licensed under a Creative Commons Attribution Non-commercial Share-Alike US License. Attribution by Mike Boody. Released April 2017 on The Midnight Citizen and The Overnightscape Underground.