Podcast: Play in new window | Download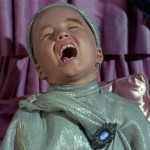 44:45 – No weekday schedule, very skinny girl, is Data a Mary Sue?, La La Land and a review of Moonlight, sleepaway camp, damn skunks, The Overnightscape #781, Star Trek – The Corbomite Maneuver, the current Doctor Who season isn't so bad, Bill and Nardole compared to previous Doctor Who companions, Moffat's overcomplicated plots, River Song, male companions, Chuck Palahniuk, I'm not a cynical person, keeping this show fresh.
Jimbo, What's It All About? – Jimbo describes Ghost, a movie he has not seen.
Recorded 6/8/17 and 6/9/17. RFS 133.
License for this track: Creative Commons Attribution-NonCommercial-NoDerivs 3.0 Unported License (creativecommons.org/licenses/by-nc-nd/3.0/). Attribution: by Shambles Constant, Falling Cow Productions – more info at onsug.com
Released June 2017 on The Overnightscape Underground (onsug.com), an Internet talk radio channel focusing on a freeform monologue style, with diverse and fascinating hosts.