Podcast: Play in new window | Download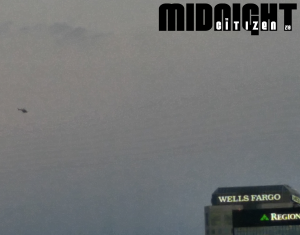 1:30:08 –Â Join Mike in the studio on a Saturday night, where he recalls the Downtown Drive-In, a deceased project that is 5 years old this week, but still very much alive in an altered form at the Oak Hill Cemetery. Also: what a dream I had about Vin Diesel and a Zippo lighter could mean for our society…
Download on iTunes and Podbean. Subscribe to The Midnight Citizen and get an exclusive short film…
Show Notes: that time I saw a hot air balloon get a parking ticket; Oak Hill Cemetery, 1871; remembering the Downtown Drive-In, which was this week 5 years ago; Music Break*; Adam West; Roger Moore, and remembering a story I once wrote about him; Video Street Video Store**; went to see a live NPR radio broadcast; aggressive society (Liberals vs. Conservatives); a dream I had about that actor Vin Diesel and a Zippo lighter; Music Break*; "Sinkwood Summer 1981" blog I am contributing to.
*Music Break: "You're Not a Fighter" by Gorilla Chief; "Russki Psycho" by the Vivisectors; "Smile" by Half Cocked; "Alligator Man" by Charlie Megira.
**Video Street Video Store: "Rock: It's Your Decision" (segment), 1982.
Backing music for tonight's episode is the Midnight Cassette System (CCO 1.0 Universal, attribution, non-commercial, share-alike).
This work is licensed under a Creative Commons Attribution Non-commercial Share-Alike US License. Attribution by Mike Boody. Released June 2017 on The Midnight Citizen and The Overnightscape Underground.