Podcast: Play in new window | Download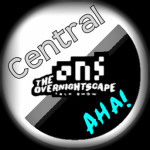 (2:42:31) Jimbo's no Oprah Winfrey, but like Oprah, he asks the vocal forum to spout their AHA MOMENTS. And the forum responds: Shambles Constant returns (with the story about his newly broken ankle); Dave Duckert talks about his 'blinding flash of light'; Chad Bowers, too, recounts moments of illumination – from a strangely serious point-of-view (I think), Frank Edward Nora talks about AHA MOMENTS in a way that only he can and Doc Sleaze spends a day at the beach and shares some time with us!
Meanwhile, Jimbo has been busy making hay and I'm certain if you will download and listen in and to the end, he will surprise you in ways that may surprise you!! Yes, you read that correctly. Plus, he has a Hall of Fame-type 'Week in Review' — or he modestly thinks so.
So, what are you waiting for? Patch in for fun!
---
You're all invited to be a part of next week's show; you can tell us all what's on your mind about the following topic: A Tribute to…
Please have your contributions sent to Jimbo by 🕖 7 pm EDT, August 14, 2017. If you know Jimbo's e-mail address, send your contribution there. Otherwise, send your contributions to onsugcentral@gmail.com.
Thanks to the talented Laura Duyn for the voice work!
Thanks to Frank Edward Nora for allowing me to use and abuse his show art!
Attribution by Jimbo. Guests appear courtesy of themselves.
This work is licensed under a Creative Commons Attribution-NonCommercial-NoDerivs 3.0 United States License.
Released August 2017 on The Overnightscape Underground (onsug.com), an Internet talk radio channel focusing on a free-form monologue style, with diverse and very clever hosts presenting unique programs, historic archival material, and nocturnal audio.