Podcast: Play in new window | Download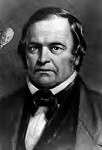 (21:26) Vic has a chance to be in a composite photograph with the beloved, messiah-like R.J. Konk, the founder of the Sacred Stars of the Milky Way. Will Vic outlast the ridicule and money problem Sade that besets him?
Examine this episode more closely: 40-10-xx Shake Hands With R.J. Konk
"Vic and Sade" was written by Paul Rhymer.
This work is licensed under a Creative Commons Attribution-NonCommercial-NoDerivs 3.0 United States License.