Podcast: Play in new window | Download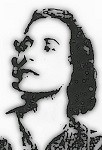 (21:27) Rush has empathy for Sade, who's been shoved around by Mis' Appelrot. Guest Shambles Constant gives us all the juicy details.
Examine this episode more closely: 40-xx-xx Mis' Appelrot Rearranges the Furniture
"Vic and Sade" was written by Paul Rhymer.
This work is licensed under a Creative Commons Attribution-NonCommercial-NoDerivs 3.0 United States License.