Podcast: Play in new window | Download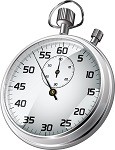 (28:59) Congratulations, Sky Brother Gook! This is one of the very best episodes of Vic and Sade.
Examine this episode more closely: 41-01-23 The All-Star Marching Team
"Vic and Sade" was written by Paul Rhymer.
This work is licensed under a Creative Commons Attribution-NonCommercial-NoDerivs 3.0 United States License.