Podcast: Play in new window | Download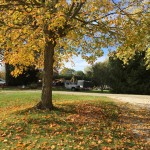 2:04:15 – The weekend, doing more with less, night of the college students and barflies, did I miss out?, journaling, work stress, epiphany, watching X-Files with no lights on, the Portillo's experience, dog sweater, might check out Supernatural, the joy of handwriting, journal doesn't have to be perfect, Animal Collective, zombies, random tune, doing the Vic and Sadecast, wandering around the library, have never listened to John and Yoko's experimental sound collage albums, Band of Horses, not in the mood for scary movies, The Wonder Years, Winnie/Gwendolyn, Miz Appelrot's Petition, cheese curds, ABBA medley, my mood crashed, The Truman Show soundtrack, Dad, trouble enjoying things, headphone guy walking by singing, to live in a dream, almost missed the bus, listening to Onsug at work again, The Office season 6 and later, David S. Pumpkins, volume increases at 1:27:34 as I adjust settings, driving to cemetery, today was a little better, Onsug helped, hearing younger self on old recordings, moody, mic sensitivity, very small home renting for $625/month, episode 150 is next, ideas, Tapestry, The Malt Shop, grocery store in town when I was growing up, Grandma's bill, "step on it!", refused to pick up cigarettes for Dad when I was a kid, memories of Casey's pizza and The Best of Chevy Chase videotape, Laraine Newman, Winter Wonderland on SNL, Bill Murray snubbed my father-in-law, groovy music from The Other Side, "description forthcoming", trying to recapture optimism, Jackie and friend. Recorded 10/28/17 through 10/30/17. RFS 149.
License for this track: Creative Commons Attribution-NonCommercial-NoDerivs 3.0 Unported License (creativecommons.org/licenses/by-nc-nd/3.0/). Attribution: by Shambles Constant, Falling Cow Productions – more info at onsug.com
Released October 2017 on The Overnightscape Underground (onsug.com), an Internet talk radio channel focusing on a freeform monologue style, with diverse and fascinating human beings.