Podcast: Play in new window | Download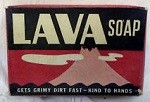 (19:42) Vic's guilt will betray him and Rush doesn't help. The Grand Old Lodge Lady will have the last word.
Examine this episode more closely: 41-06-04 Grand Old Lodge Lady
"Vic and Sade" was written by Paul Rhymer.
A big THANK YOU to Internet audio pioneer Frank Edward Nora and ONSUG for hosting the VIC AND SADECAST.
The Crazy World of Vic and Sade was cosmetically changed yesterday. Please have a look.
This work is licensed under a Creative Commons Attribution-NonCommercial-NoDerivs 3.0 United States License.