Podcast: Play in new window | Download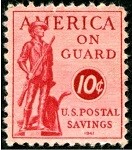 (22:14) Despite the title, this episode is a LOT more about annoying Rush on the phone than it is about Vic and Sade discussing presents for the boss.
Examine this episode more closely:
41-09-09 Vic Gets Gift "Rap" Again
"Vic and Sade" was written by Paul Rhymer.
A big THANK YOU to Internet audio pioneer Frank Edward Nora and ONSUG for hosting the VIC AND SADECAST.
This work is licensed under a Creative Commons Attribution-NonCommercial-NoDerivs 3.0 United States License.