Podcast: Play in new window | Download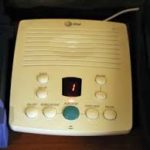 32:32 – The Jack Benny Program fragment included is all that exists of the episode. The rest is lost to the ravages of time, dammit.
Answering Machine (Perpetual Feeder, Attribution NC 3.0)
Penny Liked It Too (Charles Rice Goff II, Attribution NC ND 3.0)
Automatic Confessional Tape 1 Side A (excerpt) (Hal McGee and contributors, Attribution NC ND 3.0)
Wonderful Witness (Don Campau, Attribution NC ND 3.0 U.S.)
The Jack Benny Program: Guests Jesse Block and Eve Sully (3/22/36)
Martha (Lost Troubadours, Attribution NC SA 3.0)
Positive Statements (Dreamgauze, Attribution NC ND 3.0 U.S.)
License for this track: Creative Commons Attribution-NonCommercial-NoDerivs 3.0 Unported License (creativecommons.org/licenses/by-nc-nd/3.0/). Attribution: by Shambles Constant, Falling Cow Productions – more info at onsug.com
Released March 2018 on The Overnightscape Underground (onsug.com), an Internet talk radio channel focusing on a freeform monologue style, with diverse and fascinating hosts.