Podcast: Play in new window | Download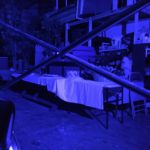 5:42:09 – The new format is Nightstation style!
Backhanded in Church (Moms Mabley, public domain)
When Slime Turned Green (from YouTube)
Facekick (Fewn, Attribution SA 3.0 U.S.)
Teacher's Pet – Family Ties promo (from YouTube)
It's on Fox – promo (from YouTube)
==Shambles== New season
The Great Gildersleeve: Leroy in School Play (11/19/47)
No Reason (Fodiator, Attribution-NC-SA 4.0 International)
Short Ragtime Song (Teague Cullen, Attribution)
80s Commercials Vol. 1 (from YouTube)
==Shambles== The nostalgia factor
Cynical Bird (Sonny Jim, Attribution NC)
When You're Gone (Pro Audio, Attribution)
River Rep. – A Funny Thing Happened on the Way to the Forum (1989) – Comedy Tonight (from YouTube)
Alcohol is Dynamite (1958 educational film) (from YouTube)
Vintage Educational Film: 1970s Anti-Marijuana (from YouTube)
vines that really dungeon my dragons (from YouTube)
The Moon Shines on the Moonshine (Bert Williams, 1920)
==Shambles== My prop table
A Tapeworm's Guide to Home Taping, Vol. 1 Hour 1 (12/6/91) (Musical Transportation Spree, Attribution ND 3.0)
More Reality Than True (Gypsy, Attribution NC ND 3.0)
==Shambles== Cassette culture
You Foxy Lady (Happy Elf, Attribution NC ND 3.0)
My Sunny Tennessee (Peerless Quartet, 1922)
ePop028 (Sleeping Policemen, Attribution NC ND 3.0)
Address to Harrow School (Winston Churchill, public domain)
Frank Zappa's Remington Razor Promo (from Psychedelic Promos and Radio Spots, public domain)
Ringo Starr on Late Night with David Letterman (1989) (from YouTube)
Jerry of the Circus: Jerry's Clown Debut (7/28/37)
Dream Review #09 (4/1/09) (Frank Edward Nora, Attribution NC ND 3.0)
Radio Galaxia (AEED, Attribution NC SA 3.0)
==Shambles== Thursday afternoon on my day off
E.p (3 songs) (The Vintage Phones, Attribution NC SA 3.0)
Suspense: Drive-In (1/11/45)
Burning Daylight (Lakewaves, Attribution NC ND 4.0)
Recorded 11/7/18 through 11/15/18. RFS 195.
License for this track: Creative Commons Attribution-NonCommercial-NoDerivs 3.0 Unported License (creativecommons.org/licenses/by-nc-nd/3.0/). Attribution: by Shambles Constant, Falling Cow Productions – more info at onsug.com
Released November 2018 on The Overnightscape Underground (onsug.com), an Internet talk radio channel focusing on a freeform monologue style, with diverse and fascinating hosts.