Podcast: Play in new window | Download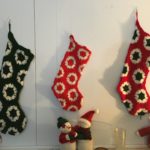 4:11:19 – It should be something festive!
==Shambles== Facebook and reading
70s and 80s Christmas Commercials Part 1 (excerpt) (from YouTube)
Christmas Time Is Here (Oneiro, Attribution NC ND 3.0)
Vic and Sade: Grandpa Snyder's Christmas Cards (6/1/39)
NWSA Jazz Band – Linus & Lucy (from YouTube)
A Christmas Story on Stage at Chatttanooga Theatre Centre (promo) (Monessa Guilfoil, Attribution NC ND 3.0)
Sweet Christmas Bells (Peter Dawson, 1909)
Christmas Christmas Christmas!!! (Isthmus and the Lisps, Attribution NC ND)
FDR Christmas Broadcast (12/24/41)
Duffy's Tavern: The Cast Does A Christmas Carol (12/21/45)
WTAF Laverne & Shirley and Happy Days Promos 1985 (syndication) (from YouTube)
Nick at Nite Christmas Promos (from YouTube)
24th Rusharound (JCM, Attribution NC ND 3.0)
Santa Claus Conquers the Martians (1964 public domain film) (excerpt) (from YouTube)
Christmas Morning at Clancey's (Steve Porter, 1922)
1990 East Noble Show Choir Xmas Show 1 (from YouTube)
Jack Benny: Jack Buys A Wallet (12/19/48)
Christmas Morning '14 (field recording from 12/25/14)
Morning Commute (with Bob) #166 – A Christmas Story (11/27/12) (Attribution NC ND 3.0)
Lux Radio Theatre: Miracle on 34th Street (12/22/47)
Recorded 12/22/18 through 12/24/18. RFS 199.
License for this track: Creative Commons Attribution-NonCommercial-NoDerivs 3.0 Unported License (creativecommons.org/licenses/by-nc-nd/3.0/). Attribution: by Shambles Constant, Falling Cow Productions – more info at onsug.com
Released December 2018 on The Overnightscape Underground (onsug.com), an Internet talk radio channel focusing on a freeform monologue style, with diverse and fascinating hosts.