Podcast: Play in new window | Download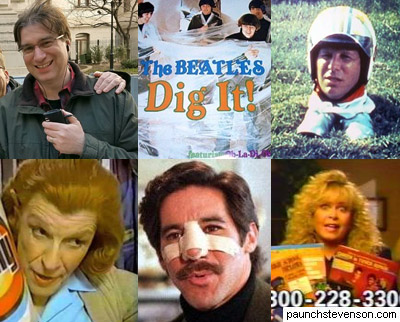 3:06:12Â – The End is Here! Or is it?
Join Rob, Greg & The Overnightscape's Frank Nora on a 3 Hour Tour!
In this episode:
the origins of the Paunch Stevenson Show,
a history with Gerard Way,
trading CD's and albums in,
our own Bill Murray Stories,
celebrity deaths (Super Dave Osborne, Gloria Vanderbilt, Peter Mayhew, Bill Buckner, and Stan Lee),
fireworks are legal now,
the curse of the Bambino,
A Hard Day's Night and Dig It,
car air fresheners,
Cameo.com ridiculous prices for celebrity video greetings,
cheating on school book reports,
marathoning classic sitcoms,
George Constanza ripped off Larry Appleton,
Nancy Walker, Bounty paper towel spokeswoman,
the fat guys of pro wrestling from the old days,
Geraldo Rivera's dumb 1980s gimmicks,
Weird Al's future prospects,
Uncle Floyd,
bad impersonators of the 1980s,
Learn at Home infomercials with Sally Struthers,
depressing sitcom theme songs of the 1970s,
secrets of disco,
imposters recording new Michael Jackson music,
all the new video game mini's,
whatever happened to VR?,
thanks to all our listeners and many great guests!
License: Creative Commons Attribution-NonCommercial-NoDerivs 3.0 Unported License (creativecommons.org/licenses/by-nc-nd/3.0/). Attribution: by Greg and Rob – more info at paunchstevenson.com