Podcast: Play in new window | Download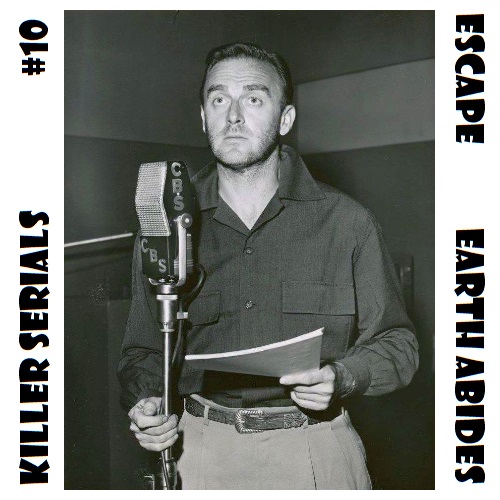 1:27:05 – Dave in Kentucky with the complete Escape adventure Earth Abides from November 1950, plus the Chinese coronavirus, George R. Stewart, Isherwood Williams, Cal-Berkeley, ecology, the Sierra-Nevada mountains, John Dehner, Have Gun, Will Travel, magical thinking, US 40, Route 66, inbred Royals vs. Meghan and Harry, Three Skeleton Key, Elliott Reed, Harry Bartell, William Conrad, Suspense, Wuhan Institute of Virology, Wuhan Institute of Biological Products, bio-weapons, wet markets and bat soup, Hanlon's Razor, Robert J. Hanlon, Robert A. Heinlein, the "devil theory" fallacy, Occam's Razor, William of Ockham, Copernicus, Ptolemy, Copernican heliocentrism vs. Ptolemaic geocentrism, the Law of Unintended Consequences, conspiracy theories, useful idiots, The Omega Man, antibiotics and viruses, Nutrisystem, Parley Baer, Gunsmoke, Frontier Gentleman, Paladin, color-blind animals, prize boars and prize bores, Mutual of Omaha's Wild Kingdom, Marlin Perkins, Cannon, Jake and the Fat Man, symbols of authority, Chairman Mao, birth of the state, license to kill, Ecclesiastes 1:4, rebuilding civilization, etc.
This show is licensed under a Creative Commons Attribution-NonCommercial-NoDerivs 3.0 Unported License. Attribution: by Dave in Kentucky – more info at onsug.com.
Show art: A radio-casual John Dehner, circa 1950s.