Podcast: Play in new window | Download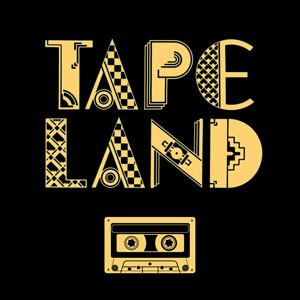 1:22:37 – Welcome to Tape Land! On each episode, I'll present the audio of a cassette tape or historic recording from my collection. It's a way to help motivate me to release more of my archives.
Tape Land is back, today, April 25, 2020, after a hiatus of over 8 months. In that time, I went on an big trip to Europe, bought a new house, visited Texas, moved into the new house, and am now in the midst of the lockdown of the Coronavirus crisis. With so much going on, it was hard to get back into Tape Land, as it can be so mentally and emotionally draining to go through the old tapes. But in any case, it's back, with one episode per month for the time being.
The tape for this episode is very interesting – it's from late 1989 (and a little in early 1990). I record many bizarre dreams, including one, about my grandmother's missing cat Fuzzy, which prompted me to go and search specific areas in the following days. Also, I record on a trip to Boston, where I hung out with some Moonies, and then back to staying with my brother in Providence, Rhode Island. Toward the end, I relate part of a dream about gods and goddesses living in a hotel, which I subsequently used as the basis for one of my Severe Repair stories. As I say on the tape, the rest of the dream is recorded on a tape called "1989 into 1990 #1", which I do have, and which will be a future Tape Land release.
Notes: 11/11/89, synopsis of dreams, 12:54 AM, women, phone number on my pants, hitman question, ice cream, hippie, family dinner, dirty bread, game room, arcade game, sell the rockets, phone number confusion, dogs, Ginger the cat, analyzing the dreams, 1:18 PM, elevator, virtual reality generator, infusing the machine with moisture, pathway of the giant bird, N hand, 11:05 PM, at a school, little arcade, Phantom Spiritzone, Rocketship Spaceship Destroyed Planet XM4 Phantom Planet Spaceship, Beatlemania, communists in the audience, Frank Nora and his little gang of lackeys, Debbie Gibson, girl in hallway gave me a tape, copies of Anything But Monday, sleep analysis, going to work, show confusion, 11/15/89, 3:09 AM, fell asleep in the TV room, climbing up a structure, a pencil, bathroom, calling my home reality, Ringo Starr, supermarket, wall of cereal, video games, museum, red pencil falling, video ports, monster guy, 6:14 AM, gas station, bathroom graffiti, The Bride of Frankenstein, Souvenir typeface, Nanny found her cat, Jack LaLanne, 11/16/89, 2:41 AM, jester going around to different buildings, looking for Fuzzy the Cat, around 6:00 PM, forgot my dreams, 11/17/89, 12:25 PM, circular black lake drained, 11/19/89, at a parking lot in Boston in reality, gas station dream, went Zoning, gas station in reality, parking lot, wharf, The Sharper Image, 3 most important things in my life (publishing, creative use of technology, philosophy/theology), hanging out with the Moonies, "How Far Can We Push The Moonies", artificially-generated fate, driving back to Providence, translating Duran Duran, addressing the tops of trees, Julian from Tennessee, successful Zonal trip, 11/20/89, just went to the mall, sick dream, driving to another mall, new Laurie Anderson tape, people by the car, 1/3/90, 3:54 PM, becoming other people in other worlds, causing changes in reality on the staircase, train tracks, theme park town, row of doors, in a movie theater with redhead goddess Janine, hiding in a coffee cup, message from the goddess, gods living in a hotel, sushi bar, the rest of this dream can be found on a tape called "1989 into 1990 #1".
License for this track: Creative Commons Attribution-NonCommercial-NoDerivs 3.0 Unported License (creativecommons.org/licenses/by-nc-nd/3.0/). Attribution: by Frank Edward Nora – more info at onsug.com