Podcast: Play in new window | Download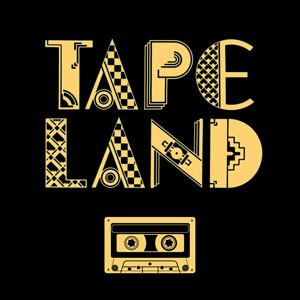 54:26 – Welcome to Tape Land! On each episode, I'll present the audio of a cassette tape or historic recording from my collection. It's a way to help motivate me to release more of my archives.
June 10, 1990, 12:08 AM, outside at Drew University, Frank and Mike reunite two years after the end of their original college radio show, and just 6 months after their magazine project failed. A clip from this recording was played on ABM Show – Episode 10 (4/12/20).
Notes: Panic at midnight, Scrunchy the Bear, Chippolotamus, slapstick reality actors, squirrel mishap, loft mishap, intercongruities, anthropomorphic animals, the animal kingdom, marshmallow Slurpees, kinkajou, caterpillar, wordplay, Richard Nixon is God, the carnival "headleg", fireworks, controversies, Cog Ignito, Lapland, chess, lasers, strep throat, resurrection, tapeworms, fey, Jolt Cola, Twin Peaks, Charles In Charge, ether, tree, D&D, the fire hydrant hissed at me, triangles, geometry, teachers, hypothesis, psychobabble, civet, mosquitoes, Teterboro, Rude Dog and the Dweebs, Yoo-hoo ceremonies, Walt Disney World, doppelgangers, the fire hydrant is taking over our minds, slapstick reality actors, our magazine, arcade, the drug war.
Released 5/22/20
License for this track: Creative Commons Attribution-NonCommercial-NoDerivs 3.0 Unported License (creativecommons.org/licenses/by-nc-nd/3.0/). Attribution: by Frank Edward Nora – more info at onsug.com