Podcast: Play in new window | Download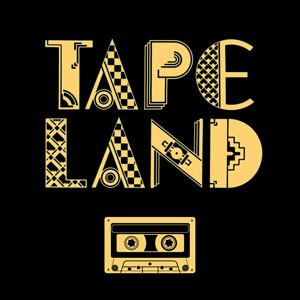 1:34:19 – Welcome to Tape Land! On each episode, I'll present the audio of a cassette tape or historic recording from my collection. It's a way to help motivate me to release more of my archives.
This tape features me spending New Year's Eve with friends in NYC, and playing around with my Casio SK-1 synthesizer. Later in the tape, I present the entire dream that was started in Tape Land 109.
Notes: Ambient sounds of some place, Frank talking to someone about buying something, inside somewhere, playing around with a Casio SK-1 synthesizer (including the original source for Spirit Pummel from the final Little Frankie Nora release Shatter Cider), Happy New Year, 11:53 PM, 12/31/89 – The Song For New Year's, 1990 with some friends in NYC, double reverse speech, calling his brother John, Roger & Me (1989), more music, the night is long (just kidding), some things to talk about, the year 1990, Nora's Malicious Diversions in Omnipresence Nomadi Ubiquity, doing Noyage, doing Noyage Earth, doing The Zope of Halfevil, doing The Hollow Fantasia, doing Nomadi, 1990 plan, creative consulting service, music to drive you crazy, The Muppet Movie (1979), book of questions, Santa Claus, Martika, The Partridge Family, another song, rats will be rats, 1/3/90, cutting in, Beatles part, joined a gym, continuation of the dreams from the tape "DREAMSETC – Nov/Dec '89" (with some of the previous tape dubbed over), being different people, dreams recap, altering reality, the hotel of the gods dream (that inspired my Severe Repair stories), jilted by a goddess, 1/7/90, 8:46 PM, answering machine messages, Sgt.Pepper's Inner Groove, 1/21/90, 6:39 PM, train dream, Total Chaos, Gomer Pyle.
Released 6/24/20
License for this track: Creative Commons Attribution-NonCommercial-NoDerivs 3.0 Unported License (creativecommons.org/licenses/by-nc-nd/3.0/). Attribution: by Frank Edward Nora – more info at onsug.com