Podcast: Play in new window | Download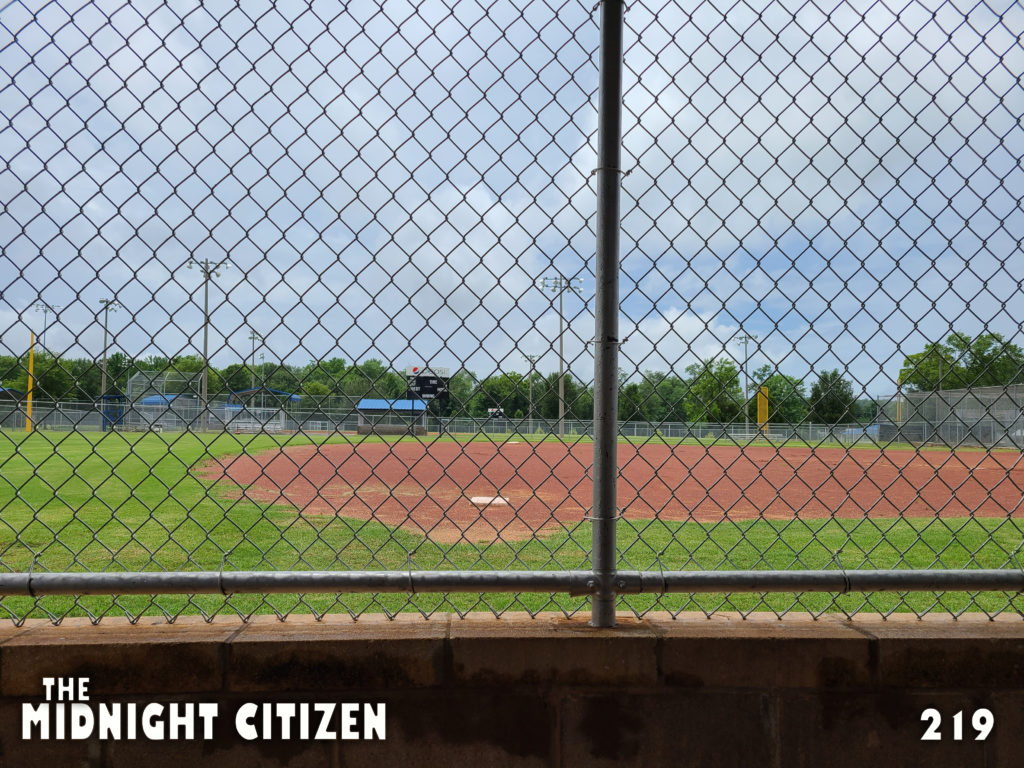 Join Mike in the studio late on a Saturday night.
Show notes: Gary Puckett of the 60's band, "Gary Puckett and the Union Gap", is a perv; anti-vaccers and anti-maskers may be plants by mysterious organizations to keep us distracted; Inherent Vice by Thomas Pynchon; saw a guy in my neighborhood walking around like a dog, trying to sniff out some pot that he could buy; travelers from Alabama must self-quarantine in many states when they travel due to high infection rates; Music Break*; I went to my hometown of Moody, AL, where I lived from 1986-92, and sat in the dugout of my Little League baseball diamond (it was weird); Birmingham businesses that didn't survive the pandemic; Video Street Video Store**; Tales from Viscauga, AL: this week, four friends on a camping trip solve the years-old mystery of a family's disappearance.
Music Break: "East Texas Pines" by Miller and Sasser; "Ghost" by Forget the Whale; "Machinery" by Eddy.All music is played under a Creative Commons License (Attribution, noncommercial, no derivatives) and is available at the Freemusicarchive.org. 
Video Street Video Store: Action Park commercial (1984); "Deliverance" doc (1972)
Backing music for tonight's episode: "Hendrixy Slow Blues Backing Jam Track" (YouTube); "Blues in A Minor Backing Track" (Gilad Perry); Petti Music Studios (CCO 1.0 Universal, attribution, non-commercial, share-alike).
Check out the livestream of tonight's show with pre- and post-show coverage, as well as the new website over at mikeboody.com/themidnightcitizen, with links to old episodes on Archive.org, and join the Facebook page! …That a boy, Luther!…
This work is licensed under a Creative Commons Attribution Noncommercial Share-Alike US License. Attribution by Mike Boody. Released June 2020 on The Midnight Citizen and The Overnightscape Underground.