Podcast: Play in new window | Download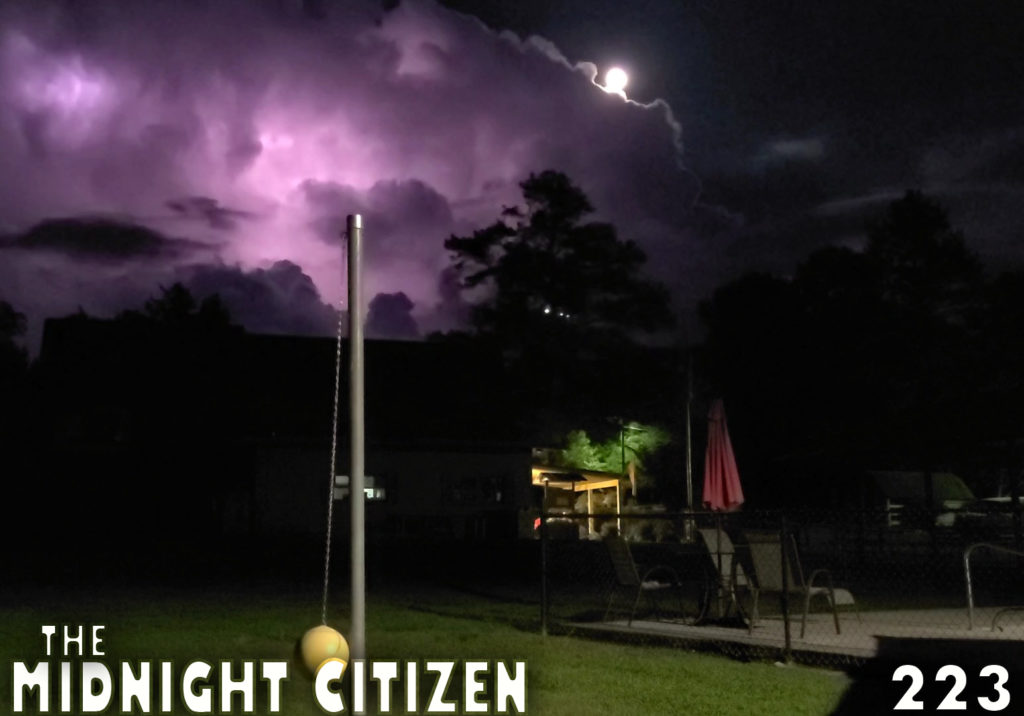 1:16:53 — Join Mike in the studio late on a Saturday night, where he reflects on becoming a Trump supporter (briefly) after a dream he had of attending the President's Christmas party at the Plaza Hotel, and how the theory of meeting a President in person — or, even, in a dream — can greatly improve your chances of voting for him. Also, is Ellen Degeneres done for, and does anybody care?, and we drink a toast to Harvey Updyke, the world's most dangerous football fan in arborists' circles, who died this week at 71.
*Music Break: "It's Time" by Big Sandy and his Fly-Rite Boys; "Rip Van Winkle" by Shannon and the Clams". All music is played under a Creative Commons License (Attribution, noncommercial, no derivatives) and is available at the Freemusicarchive.org.
Check out the new website over at mikeboody.com/themidnightcitizen, with links to old episodes on Archive.org, and join the Facebook page! …You just do your thing, and I will do mine…

This work is licensed under a Creative Commons Attribution Noncommercial Share-Alike US License. Attribution by Mike Boody. Released August 2020 on The Midnight Citizen and The Overnightscape Underground.